I have been a slacker about sharing this project, but I'm excited to show you the new foyer.
Our "Cookie-Cutter Colonial" was designed with a strange, small two story foyer. It lacked impact because it houses a standard double-hung window, which from the street looks uniform across the front of the house, but was not the dramatic "open foyer" that some homes have. For years, and years, and years (11 of them) I have dreamed of having it floored off.
If I were a contractor, I'd advertise this service! Two story foyers may work for a regular family, but for us, it was a waste of space. After scouring Pinterest and Google forever, I pretty much came up dry on finding anyone who has closed in an open space. I found a few who created a playroom above the stairway, closest to what I was looking for, but no real room was created, and we don't have stairs at the entry.
Here's what I found on Pinterest:
These were close to what we had, but ours wasn't even useful, no stairs, nothin'! You can't tell from my lovely phone shot below, but there's a wall on the right that is long enough for a piece of furniture, chair, desk, 4 hampers (yes, I put 4 hampers there). Enough was enough, we needed more room.
(Check out the simple silhouette tutorial here)
I mapped out exactly what I wanted done. This included changing our hallway layout, moving a doorway, new flooring, and taking out a wall and a walk in closet from a bedroom to expand my laundry room (that's a whole different post and wonderful moment for this momma). Anyway my dreams have come true!! (Thanks Babe for funding and agreeing to my vision). After a search for a willing builder, we now have a fifth bedroom and an expanded laundry room...
I wasn't too afraid of losing natural light in the front of the house because my front door is glass (and if I may say so, I think it's a beauty. I am being honest, it is my favorite part of the house). Our ceilings are high so the new one didn't feel too low. It feels like it was always like this now that it is finished. I did fear that the idea of it being open would be lost, so I decided to wallpaper the foyer ceiling for a little impact when you enter the house. It crossed my mind for a half a second to paint something by hand... a half a second,
until I found this wallpaper and light fixture combo.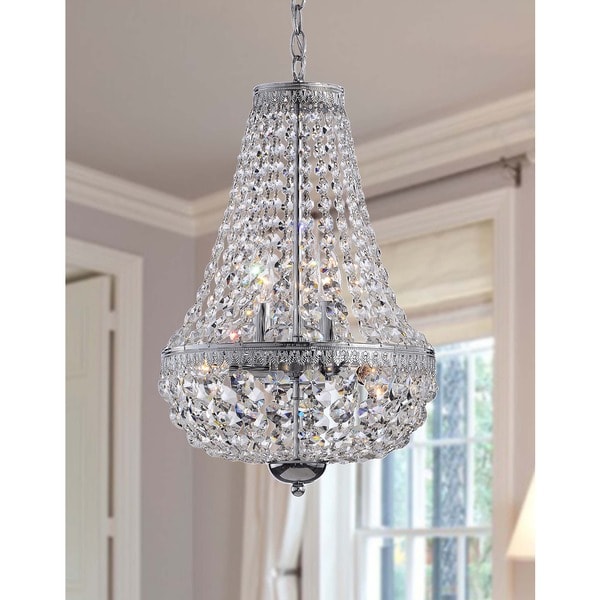 Overstock.com
That patterned wallpaper just makes me smile. It's like a glass ceiling looking out into a gorgeous day... okay I'll stop. I was literally about to scrap the whole idea when I discovered the wallpaper had to be pasted by me, and again when it continued to adhere to my face during the install, but I persevered and love the result. Lucky for me the light fixture was on sale, it's a sweet Pottery Barn knockoff that was a witch to assemble but a quick install!
I want to add a bit of trim around the ceiling, but I'm loving the progress so far! Did I mention how the sun shines in through that door
??
Thanks for stopping by!